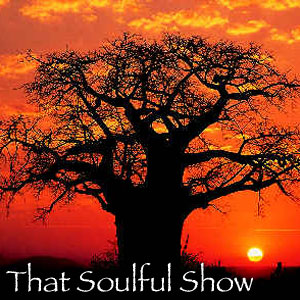 That Soulful Show New Formula !
Enhanced Podcast

Dear listeners, thank you for supporting this show. I'm hard working on it and all words coming from comments, emails or from your prefered FM and web radios encourage me to improve all this stuff.
So, I'm glad to give you this new enhanced Podcast where you will see the playlist and song's picture while listening. Using Itunes or an Ipod is now the best way to listen to the show.
Playlist
1. Colonel Abrams – Just Like Mathematics (Original)
2. Amp Fiddler feat. Corine Bailey Ray – If I Don't (Wookie Remix)
3. Peven Everett – Feelin You In And Out (Shelter Mix)
4. Ian Friday Presents Anto Vitale – Theorema Del Faya (Tea Party Vocal Mix)
5. Ralphski & Mike Justice ft. Kristie – Together (Scott Wozniak Vocal Remix)
6. The Anointed Pace Sisters – High Praise (Spen & Thommy's Spiritually Sound Vocal Remix)
7. Victor Davies – Hear The Sound (Louie Vega Remix) (EOL Mix)
8. Ethan White & Lisa Shaw – Find The Way (Main Vocal Mix)
9. Depeche Mode – The sinner in me (Ricardo Villalobos Conclave remix)
10. Karizma – A Mind Of Its Own (Didn't see it comin)
11. Pax Japonica Groove – Shou Ryu
Have a nice soulful summer !