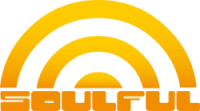 1. Roland Clarke – Family (Nick Holder Vocal Mix)
2. Steven Rigmaiden – Mind Rhythms (So Deep Mix)
3. Rocco Feat. Marcel – Memories (Trinidadiantal Remix)
4. Jay Tripwire – 2012
5. Dennis Ferrer ft Malena Perez – I can't go under (Original mix)
6. Sheila Ford – Beautiful Day (Thank You) (Album Mix)
7. Teddy Pendergrass – You're My Latest, My Greatest Inspiration (Shelter Vox)
8. Dj Spinna Featuring Tricia Angus – Living My Life (The Realm Vocal Remix)
9. Rocco Feat. Marcel – Memories (Disko Tek)
10. The BLueboy – Sandman (Remix)
11. Root Soul Ft Vanessa Freeman And Mike Patto – Spirit Of Love
Have a nice week. Thank you for your words, it is a pleasure to see all these people moving and loving these beautiful songs !