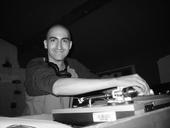 Biography :
Originally from Morocco, Moncef grew up in a diverse musical environment. His parents listened to Arabic Music, French Music, Classical Music, Jazz, Rock, Funk, Soul and Disco. His father, a self-taught musician who played the Piano, Guitar, Oud and Qanoun, introduced Moncef to the Piano and bought him formal classical training between the ages of 7 and 17.
In the late 80s, Moncef discovered House music via Spanish radio and started playing at various high school parties, using tape decks and CD players (no pitch control back then). While attending the University of Virginia, he bought his first pair of turntables and honed his beatmatching skills. At the time, his collection consisted mainly of commercial Dance hits. A year later, he met Hakan Agatan, who introduced him to "Soulful House" via artists such as Masters At Work, Mood II Swing, Todd Terry, Roger Sanchez, Mousse T, Grant Nelson, Tommy Musto, Jazz-N-Groove, Danny Tenaglia, Farley & Heller, David Morales, Frankie Knuckles and 95 North.
In the summer of 1997, Moncef met Doug Smith and Rich Payton (aka 95 North) at Club Red in Washington, D.C. and gave them a demo tape. They liked it and offered him a regular opening slot. This led the club to offer him a Thursday-night residency, which he held from May to December of 1998. He then moved on to a Saturday semimonthly residency at Andalu (also in D.C.) from December 1998 to April 2003. Between March and November 2002, Moncef and Kris Murphy shared a Thursday semimonthly residency at the GoodLove Bar in Baltimore, MD. Renowned DJs who have graced the decks at Andalu include Alain Ho, Anderson Soares, Antonio Ocasio, Bougie Soliterre, Deep Dish, DJ Oji, DJ Mandrill, DJ Pope, DJ Spen, Doug Smith, Jask, Jerome Sydenham, Karizma, Lars Behrenroth, Matthias "Matty" Heilbronn, Neil Aline, Nicolas Matar, Phil Asher, Sam "The Man" Burns, Teddy Douglas, Tiefschwarz and Tommy Musto.
Moncef's DJ skills and creativity have been witnessed by many dancers in clubs in the US, France and Morocco, and via the internet on various radio shows. As a producer, Moncef has released 4 original titles under the "Nicolicious" moniker (with Nicolas Laget, aka Kolai from T.Kolai): "Goin' On" feat. Karla Brown on 95 North Records, "Vermilion Vibe" on Vinylicious Recordings, "I Like It" on the Capitolvibes compilation, and "Such Is Life" on the "Bedroom Rockers" compilation sponsored by XLR8R Magazine and Adidas. He also remixed 95 North's "Unbelievable," which was featured on the "Vinylicious Epiology Vol. 1" on Vinylicious Recordings. You can listen to more of Moncef's creations in the Discography section of his site.
Moncef currently runs an online record store – Monfresh Recastow – that has been in business since May 2003. The store specializes in Soulful Dance Music (such as House, Disco, Funk, Afro Beat, Soul, NuSoul and Jazz) and offers some of the lowest prices around.
If you are new to this sound, or if you haven't heard Moncef play yet, check out the multitude of live and studio mixes that you can download for free on his site. For a more regular sampling of Moncef's eclectic collection, tune in to his weekly "Monfresh Sessions" internet radio show on www.handzonradio.fm: Saturdays from 3-5pm ET.